News
Michael Lennon's Newsletter
Venice Newsletter - Dec. 2, 2014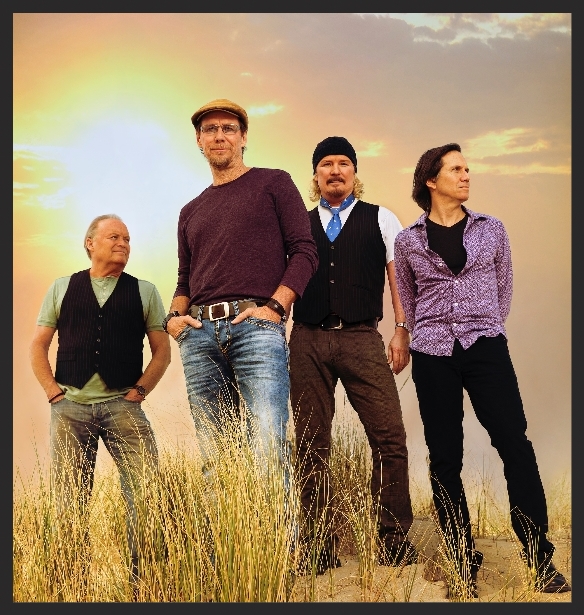 Dear Venetians,
First of all, Venice would like to wish you all a healthy and happy
Holiday

Season

!

Many of you may have heard that Venice lost a dear friend and member of the Dutch Venice family recently. Marius Suiker and his wife Carola have been doing our live show merchandise sales in Europe for over 15 years. Marius was diagnosed with cancer at the beginning of November, and within a week, we lost him. Our hearts continue to go out to the Suiker family. A reminder that life is short, and a lesson for all of us to love and appreciate the ones close to us.
"We'll keep a candle burning"

Although we're still in shock over this loss, we're confident that Marius would insist the show must go on! So read on for all the upcoming Venice news and tour info. We hope to see you soon at one of the live shows.



Happy

Holidays

!

Michael and the entire Venice Family
Upcoming Christmas Shows...
Venice Christmas Show @ The Belly Up Tavern
(Solana Beach)
Thursday, December 11, 2014
Venice Christmas Show @ the Lennon Lounge
(Santa Monica)
Saturday, December 13, 2014
*Tickets for this show will go on sale, Wednesday, Dec. 3 at 10am PST
Venice Christmas Show @ Soho
(Santa Barbara)
Friday, December 19, 2014
Newly added show for the European tour in April 2015...
Venice @ Orpheus theater
(Apeldoorn,NL)
Tuesday, April 14, 2015
You can find tickets for the rest of the April 2015 Euro tour here:
We're excited to let you know that the original 7 members of Venice, known to some as the Magnificent 7, or M7, recently reunited at Hideaway Hill for a songwriting session. M7 is the lineup that wrote and recorded our self-titled debut album, on Modern/Atlantic Records, as well as our self released Garage Demos 1, 2 & 3.
It's been over 20 years since Scott Crago and Monroe Jones played with the Lennons and Mark Harris...and what an amazing 4 days we had! It was probably the most prolific and productive writing experience to date. We plan to visit Hideaway Hill with this same magical lineup again in January.
We look forward to sharing these new songs with you in early 2015. Very exciting!
*Below, in black & white is a shot of the Magnificent 7 in the early 1990's....and below that, in color, is the same band, standing in the same order at Hideaway Hill two weeks ago..
Holiday SALE at the Venice Store!
In the Holiday spirit, we're also offering some

stocking stuffer deals

to help you fill your

Christmas

shopping list...
"A Venice Christmas - Live"
(DVD/CD combo)
Live Venice Christmas concert shot in a beautiful church in Holland.
Regularly $20
NOW....until December 25, 2014....only

$15
"Christmas with Venice"
(Studio CD)
Acoustic Guitars, Keyboards and Vocals.
Regularly $15
NOW....until December 25, 2014...only
$10
Well, thats all for now. We'll be sending out another Venice Newsletter soon with more exciting news.
"'Tis the season to be jolly"!

Michael and the entire Venice Family