News
Michael Lennon's Newsletter
Venice Newsletter - May 5, 2014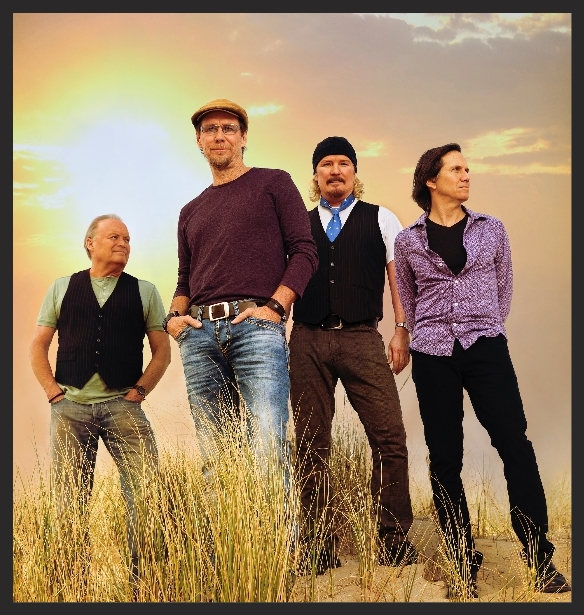 Dear Friends
Welcome to the New Venice Newsletter!



After all the years of "

text only" newsletters you've endured, we figured it's time to step it up. We have a new mail program that allows us to do some pretty cool stuff, and with the help of my daughter Avalon, and her creative eye, we put this together for you.....we hope you like it.

We've got a lot to share with you, so let's get on with it...
New Venice Website
It's been long overdue.....but we are proud to officially announce thenew Venice website:

VeniceTheBand.com

Easy to use and easy on the eyes, it's a great place to explore, discover, and buy all things Venice.

Should you have any comments, questions or suggestions about the site, please e-mail us at our new e-mail address:

Venice@VeniceTheBand.com
We'd love to get your feedback!

The new website is an ongoing work-in-progress, so we appreciate your patience while we dial things in.

*A huge thanks to Emile at Basting's Webdesign, who built this site for us, and also to Matt Levitz and Randy Chase for all their invaluable input and years of support. Thanks, Guys!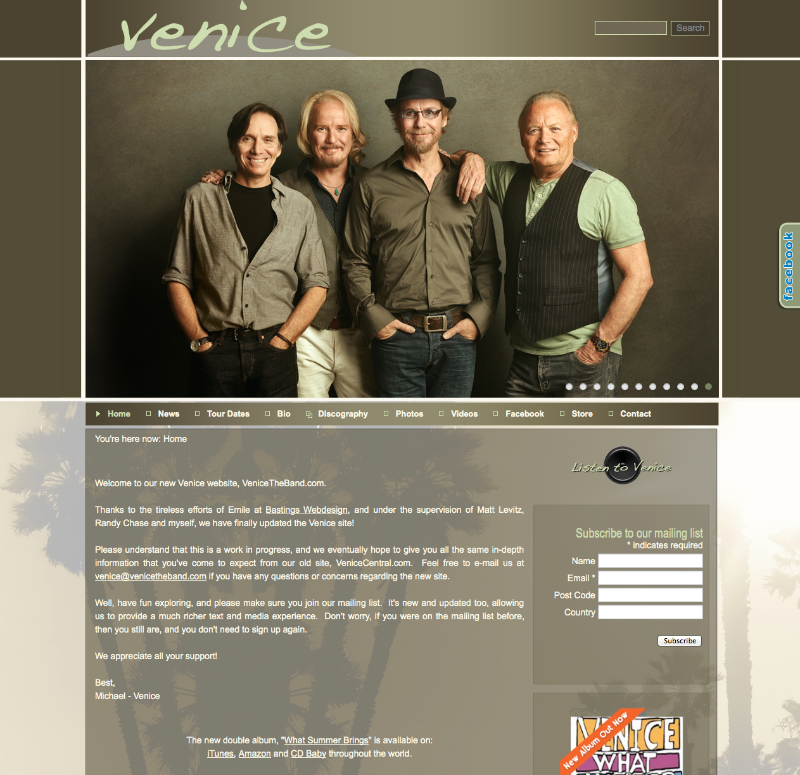 CD's and DVD's
"What Summer Brings" CD
During our Spring Tour in Holland, our new double album, "What Summer Brings," returned to the Netherlands' Top 100 Albums. We had previously reached the Top 10 back in November, so to be back on the charts four months later is pretty awesome. We thank our Dutch fans for that one.

We're proud to say that many longtime Venetians, including ourselves, rank this new double album up there with their all-time favorite Venice CD's....and the new fans that have bought it are now discovering the large pool of Venice music that came before it. Cool!

You can listen to samples of WSB and all the other CD's here:
VeniceTheBand.com/discography
Or you can buy "What Summer Brings" CD or other Venice albums here: Venice Store
If you prefer digital downloads, you can find it on both iTunes and Amazon, worldwide.

*Please be sure to write a smashing review while you're there!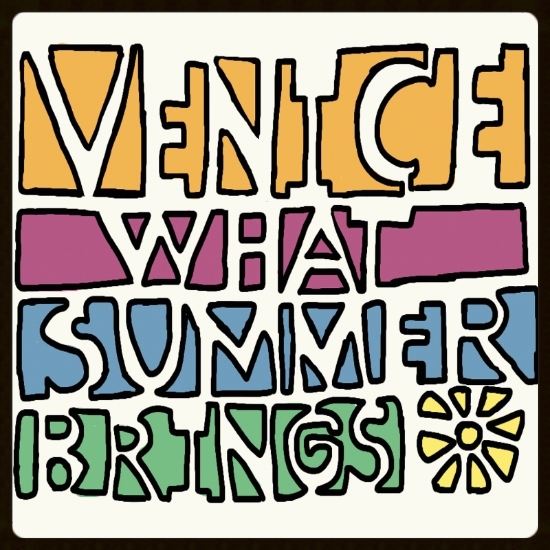 The Pine Mountain Logs - LIVE DVD
Venice's alter ego cover band, the Pine Mountain Logs, are putting the finishing touches on a live concert DVD. It features the Logs playing their butts off to an enthusiastic sold out crowd at the Belly Up Tavern, a groovy rock club in San Diego, CA. With a repertoire of songs ranging from the '60's to the present day, the Logs are known for combining hits from some of the most diverse genres of music...into crazy, rockin', funky medleys.
This DVD is sure to be a favorite of Logs fans around the world.

This concert footage was directed and edited by our dear friend, Matt Levitz, and the live audio was recorded and mixed by yours truly (Michael Lennon).

*We'll announce the release date as soon as we work out those details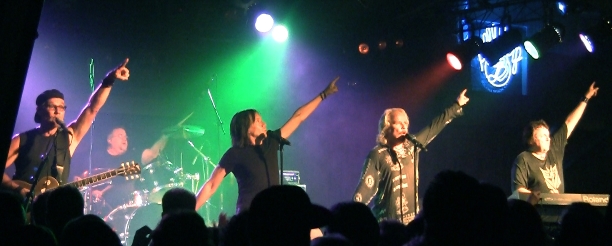 New Merchandise
T-shirts
We couldn't resist making a t-shirt to show off the colorful artwork Kipp created for the "What Summer Brings" album. They're a great way to show your support for the band, and they're on sale at our website and at the live concerts.

Shopping Bags
Also, in an effort to make a small contribution towards saving our planet, we've made some spiffy reusable shopping bags that you can use to do your grocery shopping....or carry yourVenice CD's.
They're an eco-friendly alternative to plastic or paper bags and they're made of recycled materials. Another great way to show your support and save the planet....and a way to look cool while buying milk and eggs!

*Yes, that is Rowdy and Avalon Lennon (below)
Upcoming Shows
Breaking News...

We're thrilled to announce a short theater tour in Holland, the second half of November 2014. It's only a handful of shows, so make sure to get your tickets ASAP. We hope to combine this trip with a return to Paris for another concert. What an amazing SOLD OUT show we had there in April.......Viva la France!
In fact, Paris went so well, that our November tour is now going to include another first for us.....Denmark here we come!

*November show information coming soon!
But don't worry, before these November concerts, we've got lots of fun shows planned for this Spring and Summer in the US and in Holland. They can all be found under "tour dates" on our new website.....but here are a few highlights:

May 18 - The Grove Theater
Upland, CA (Venice's first time playing here)
May 26 - Topanga Days Festival
Topanga Canyon, CA (Venice & The Pine Mountain Logs)
June 1 - Fiesta del Sol festival
Solana Beach, CA (The Pine Mountain Logs)
July 12 - Bospop Festival
Holland (Venice)
July 19 - Lake Arrowhead Concert Series
Lake Arrowhead, CA (Venice & The Pine Mountain Logs)
August 3 - Playa Vista
Playa Vista, CA (The Pine Mountain Logs-FREE outdoor concert)
Sept 12 - The Legacy Theater
Springfield, IL (Venice)
Sept 13 - Boondocks Pub
Springfield, IL (The Pine Mountain Logs)
Full details for these and all the Venice and Logs shows can be found on our new website, VeniceTheBand.com. Just click "tour dates" to see them all.We look forward to seeing you soon!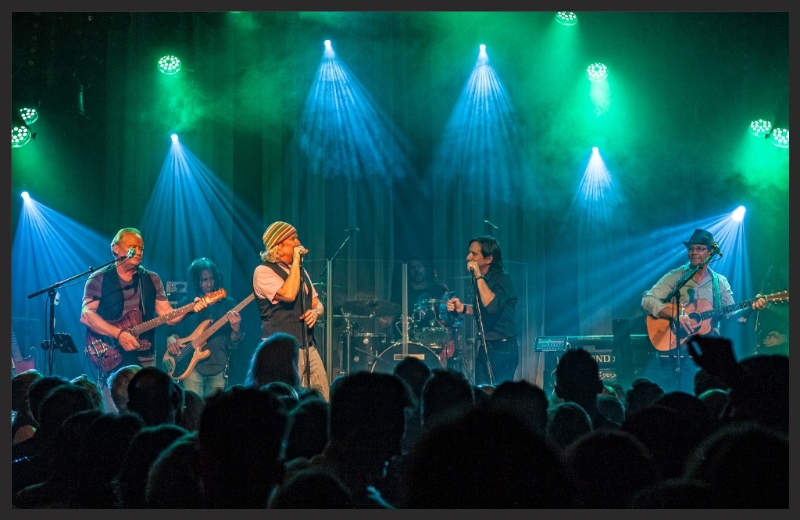 Final Thoughts...

It feels so great to finally have a new website and newsletter to share with you. We thank you for the continued support of our band....we're so fortunate to have such dedicated fans.

Now go and explore the new Venice website, and get your friends and family to join the mailing list so they can witness the beauty of these new and improved newsletters!
Gratefully yours,
Michael - Venice